Christmas Gift Ideas
I've always been wondering what the person whose skull I found in my back yard looked like. If you buy me
this
for Christmas, I assume that I will be able to figure it out.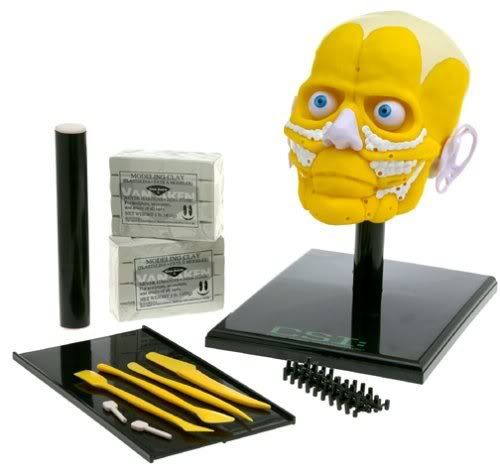 I don't know though whether I should get the "blue eyes" or the "brown eyes" model. Don't you love CSI?
I can't wait until more toys are modeled after CSI. What could we get then?
"Mommy, can I have the CSI Rape Evidence Collection Kit? And don't even think about not getting the sperm finding blue light that goes with it."
"Daddy, I want the blood collection and DNA analysis kit. I will prove to you that I didn't give Johnny that stupid black eye."
Yup. Christmas can only get better with these quality toys.