How Long We Work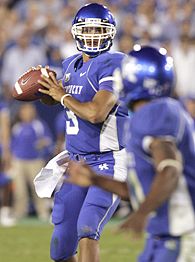 I really miss blogging like I used to. Truth is, a 60 plus hour work week protecting the man, two baseball seasons for the oldest (and I'm head coach, which means leaving work at 4pm on game nights), 35 children's birthday parties, and an infant just get in the way of
internet
surfing. I'm not even reading as much as I used to, and certainly not commenting like I used to.
A lot happened since my last post. Cassandra called it a career, for now, by shutting down the best general purpose blog on the
internet
,
Villainous Company
. And all she left us was a small taste of her brilliance. As
Johnny Lang
once sang, I look out my window, but it's still raining.
On the good news, the
Ebb & Flow Institute
has turned on the lights again. Pile On may just be
campaigning
, but
his answers to some fast talking interrogation
make you realize what a great President he would be.
Of course, I guess we should be thankful for the calm, even flow of
Heigh

Ho
.
Well, I guess I'll talk about sports now.
It's almost too much just to keep up with the
Kentucky Wildcat football team
, which rocks this year and is currently
#7 in the first

BSC

poll
.
Sorry about that

LSU
! NOT!
If you have a
Heisman
pick, here is your man:
Andre

Woodson
(picture above).
Although no one will believe me, I picked the Rockies to win it all this year (well, I picked them at the beginning of the playoffs -- not in March). Getting to the playoffs by winning 16 of 17 or whatever it was convinced me. Always pick the team on the roll in baseball. I can't say I'm sorry the
Mets
imploded like a bad cake either. I would have liked my Braves to make it. Maybe next year.
My daughter's t-ball team which I manage much in the same vein as a collie herds cats finished the regular season 8-3-1, tied for the best record in the league. Now for the pressure cooker double elimination playoffs. The trophy size is based on the playoffs only. Oh, and of the 4 games we didn't win, I was unable to be there for 3 of them. Hey, I'm not Crash Davis. Somebody call The Sporting News.
In popular culture, I continue to wonder how Brittney fell so far. And that fall was after
Crossroads
. What a shame.
In real news, a student was suspended for simply suggesting that college students might should be
allowed to carry concealed weapons
. Regardless of how you feel about his idea, simply suggesting a change in policy is not a threat, nor is it insane. A case can be made for his position. Yet, to get back into school, he must undergo a psychological evaluation.
Yeah, a psychological evaluation over a political opinion on peacefully carrying concealed weapons. The biggest thought police tyrants occupy many of our colleges and universities. Of course, had he made outrageously untrue scientific claims, called President Bush bad names and called for the elimination of capitalism, he might win a Nobel Peace Prize.
Speaking of which -- what does global warming have to do with world peace? No - really. The Nobel Peace Prize geniuses that gave the award to two of the worst leaders in history (Arafat and Carter) offered an explanation. (
See here -- read the second paragraph
.) It is so ridiculous, I don't think even a lawyer could say it with a straight face.
I may be guest blogging at
EFI
as well. Keep checking here and there every so often.