They'll turn us all into beggars 'cause they're easier to please; They're feeding our people that Government Cheese. --The Rainmakers
Tuesday, November 22, 2005
I am mighty! I have a glow you cannot see. I have a heart as big as the moon! As warm as bathwater! We are superheroes, men, we don't have time to be charming! The boots of evil were made for walkin'! We're watching the big picture, friend! We know the score! We are a public service, not glamour boys! Not captains of industry! Keep your vulgar moneys! We are a justice sandwich. No toppings necessary. Living rooms of America, do you catch my drift? Do you dig?
Contributors
E-mail KJ: jbluto69 at yahoo dot com
DISCLAIMER
: Click for the No Government Cheese complete disclaimer.
Previous Posts
Current Terror Alert Level
Good Blogs I Read
"Blogger networks are for wanks who can't make it on their own. They are like government cheese for bloggers." -- Glenn Reynolds
Blog Networks That Include The Cheese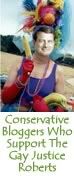 Fair Tax Blogs
Fair Tax Blog
Neal Boortz
Other Good Blog Networks

Cotillion - Smart Chicks Who Will Blog You Good
Official Cheese Charities
Other Stuff